thriftoutloud
Deals Deals Deals: Happy Black Friday!
Happy Black Friday Thrifters!
As you know this is one of the busiest shopping days of the year! So many stores offer super sale deals to get customers excited to shop for the holidays. Some stores even opened their doors yesterday on Thanksgiving to drive foot traffic. Unfortunately I'll be working my 9 to 5 today so I can't take advantage of all the door buster deals. But I plan to scoop the deals out when I get off work.
However online shopping is big today too! A lot of stores offer online shopping codes before Cyber Monday. I'll be looking online for deals as well.... during my lunch break of course lol
Here are a few affordable stores that I'll be checking out today for Back Friday -
Forever 21 Receive 10 percent off your purchase of $50 or more with code SAVE10, 15 percent off your purchase of $75 or more with code SAVE15, or 20 percent off your purchase of $100 or more with code SAVE20 during Nov. 16 to Nov. 21. Save when you shop in-store from Nov. 22 to Nov. 23 and get 30 percent off your entire purchase. Goodwill Everything is 50% off on Friday including computer monitors and accessories at their Lawrenceville location Macy's Use a Macy's coupon to save $10 when you spend $25 or more, and save $20 when you spend $50. There are also discounts on select brands, so keep an eye out!
Shein started their Black Friday sale early. Items are up to 70% off. For 24 hours all standard shipping is free. And when you spend $99 or more you get $15 off your purchase with the code:BLACKSALE Old Navy Get 50 percent off your entire purchase from Nov. 21 to Nov. 23, 40 percent off everything on Nov. 24 to Nov. 25 and 50 percent off everything on Monday, Nov. 26 and a cozy sock gift with purchase. Plus get $1 cozy socks in-store only on Friday, Nov. 23 and Old Navy will donate $1 to the Boys & Girls Club. JCPenney free shipping w/ $49 JCPenney deals starting from $9.99 $2.99. Discounts include 25% off Nike shoes, 50% off Disney Collection deluxe toys, and 50% off women's pajama sets. Plus, grab select diamond jewelry for $25 from $20. One Saturday 11/24 they have a early coupon giveaway - $10 off $10 purchase. It's like they are giving away $10 worth of merchandise! No shame in that lol I'll be there to get my coupon.
Happy Shopping Thrifters!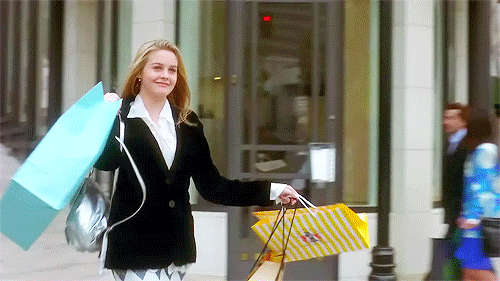 XO,
Patrice
#deals #blackfriday #upscaleresaleboutique #pittsburghfashion #goodwill #thriftfinds #thrifty