thriftoutloud
Beauty In Budgeting- Envelope System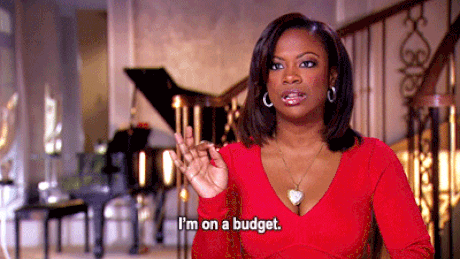 Yup that's right! Most of you all know I'm on a budget. This is why I like to shop thrifty. Not just for clothes but for everything in my life. In addition to thrift shopping, I love going to Aldi's and the Dollar Stores because I can get groceries and house hold items for cheap. Ever since moved out on my own, I've been hit hard of the reality of #adulting and what it means to budget. I've been looking for different methods to budget to help me stay on track. In this blog I'll share with you the envelope system and an app us to get my money on track which will help me slay debt.
The Envelope System
The envelope system is a budgeting system where you put divided your money up and categorize it to pay for everything you need to buy with cash. Yes cash. You have to hold physical cash on you and pay for food, gas, transportation, entertainment and even bills ( if you can). here is a good example below-
Granted you may not need $100 for each category but it is helpful to categorize your money. September i my first month doing this and sticking to it. It;s been helpful. It helped me realize what I spend on and what I need to cut back. For instance I spend way too much on eating out. When I go through the drive through or out to lunch I don't think about it too much. Then I with the all my bills come out and I'm like with did all my extra money go i realize it goes to all my fast food or take out purchases. Now I'm more caution because I gave myself an envelope for that.
EveryDollar App
In addition I use the everydollar app from Dave Ramsey.
It's a free app that helps you track your spending. I use this along with the envelope system to help me stay on track. I categorize my bills. debt and monthly expenses. Once I spend it I deduct it from the app. It's more in depth then my bank app because it forces me to put in the work so i see exactly what I'm spending on.
Thanks for reading! I'll be sure to tell you all how my journey is going. If you have financial goals and would like to share. Please let me knwo. Also If you would like more content like this please let me know :) I'd love to hear from you!
#savemoney #moneymoves #thriftfashion #aldi #envelopesystem #everydollar #debt #payoffdebt