thriftoutloud
#LevelUp Your Fall Fashion
Hey Hey Thrifters!
Summer is winding down and fall is around the corner! Sept 22nd to be exact. So how are you preparing to #LevelUp your fall fashion attire? Well for the first thing I did was ask myself, "Do I need this?" and"Where will I wear this?" Once I asked these 2 questions I realized I had way too many clothes. I decided to get rid of all my former threads I don't wear. I had three bags of clothes for the Goodwill. Honestly when I got all this out my place it was so freeing.
Now on to the fall fashion excitement. I made sure I pulled out all my jeans, boots, sweaters and cute warm clothes and hung them up. This helped me see I have more than enough fall fashion gear for the season. In addition I plan on including fall trends for the season.
According to Elle.com there are a number of fall trends that are must haves for this fall season.
Check out the list -
1.) Clueless Plaid- We all remember Clueless and the catch phrase "As if" Well now the look is back! The best part is, thrift stores tend to have plaid on a regular basis. Every time I go in there I can spot a plaid item in less than a minute.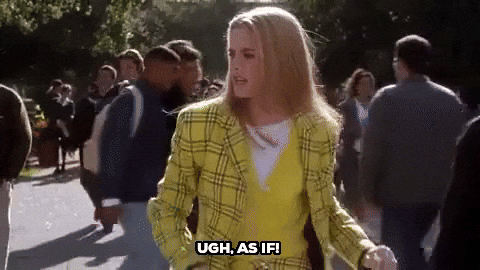 2.) Kira Kira- This is just a fancy way of saying metallic or shiny disco clothes. This may be a little bit more difficult to find at a thrift store. But I bet you can find it a Forever 21 or another affordable retail store. If this is your style and you want to rock this trend, do you boo :) I think the trend is cute but it's not for me.
3.) 80s- I'm excited for the 80s look to come back on style :) I've been binge watching the Netflix show GLOW about women's wrestling in the 80s and their outfits are giving me all the fills. You can always find an 80s look at thrift store. The shoulder pads. The bold colors. I'm here for all of it! Can't wait to rock this look this fall season.
4.) Hot pink- This is interesting. Some may assume its's a spring color, but Elle it saying it's here for fall. And you know what? I'm not mad at it. I have a little hot pink dress that I can definitely wear this fall.
5.) Sexy suiting- They say this style is where "Business meets pleasure" Warning this type of suiting is not actually for your 9 am to 5 pm. If you find a suit at the thrift store you can tailor it to fit this trend. It's definitely a risky look. However it can be chic. If this is the style you want to rock this season it allows you to use your imagination and be creative.
6.) Rainbow Tights- I'm kicking myself because I totally had bright colored tights and got rid of them a few years ago. I thought they were too bright and kind of childish. But now they are back! I can always get another pair. Goodwill has some now for halloween. You can also find them at any affordable retail store like Forever 21 or Burlington.
7.) Prairie- You know, like "Little house on the prairie". Typically it's a long, floral dress or skirt. I have a vintage skirt that looks like this. So I guess i'm already trendy :) lol I think this look can be accomplished at a thrift store. They will have options like this or have old curtains or comforter that you can make into a dress in skirt. You can make it work.
8.) Oversized Bags- These are large bags that make since for work. Finding nice quality oversized bags at a thrift store can be a bit of treasure hunt but I'm sure you can find something to be on trend. I actually just got a super cute computer bag from Goodwill. It looks like an oversized bag. It's one of my new thrift find favs.
So now that you know the fall trends, happy hunting :) Remember to shop smart and save money! If you find one of these trends at a thrift store or affordable retail store, let me know by tagging me on social media @thriftoutloud.
#levelup #fall #fashion #Fashiononabudget #thriftfinds #thriftfashion #tights #kirakira #clueless #80s #hotpinkdress #sexysuiting #prairie #oversizedbags